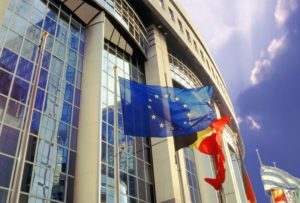 A meeting on the so-called "violations of human rights in Western Sahara" held last Thursday in Brussels, at the initiative of Spanish MEP, Paloma López Bermejo from the radical leftist group, known for its enmity towards Morocco, ultimately proved a fiasco.
The event was presented by the Algerian official news agency, APS, and other Algerian media as a major conference meant "to defend the rights of Sahrawi women and reveal Moroccan practices in Western Sahara."
Finally, the meeting was held in a small room in the Brussels headquarters of the European Parliament (EP) and was moderated by two pro-Polisario Sahrawi women, claiming to be "Sahrawi human rights activists."
The two activists, dispatched from the Tindouf camps, found themselves in front of an audience made up of about twenty Polisario supporters, who are rewarded lavishly by the Algerian intelligence services for their support. They patiently listened to a one-hour monologue on alleged "suffering of the Sahrawis" and human rights "atrocities" in Western Sahara.
The two moderators strived to criticize Morocco and Moroccans, in a vain attempt to tarnish the Kingdom's image.
Things turned downright ridiculous when, after the meeting, the organizers had the unfortunate idea to invite the two Sahrawi women to give a press conference. But to the amazement of the audience and to the disappointment of the organizers, not one single journalist showed up in the hall of the European Parliament where the press conference was supposed to take place.
Forced to bring down the curtain of this scene of desolation, the Iberian MEP Paloma Lopez hastily announced the end of the press conference, alleging that it was time to quit the Parliament hall as the authorization to occupy the premises was over.
The irony is that at the end of this circus, the two so-called "Sahrawi activists" started arguing loudly about the payment of travel costs, air tickets, and a few hundred euros that have not been reimbursed to them.
A member of the Polisario had to intervene to end the row between the two women.
A Member of the European Parliament who happened to be present and who saw this sad spectacle drew the conclusion that the fallacious arguments and sterile propaganda of the Polisario no longer interest anyone.