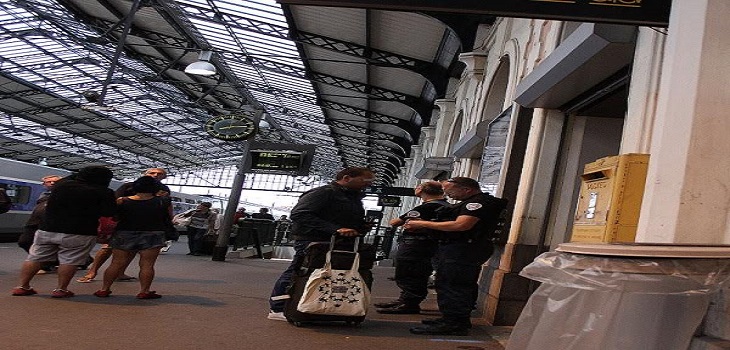 At least 13 Sahrawis, who claim to be members of the Polisario Front, have been apprehended by the French police and brought to justice for deception on political refugee status, which entitles them to welfare benefits and free medical care.
El Mahjoub Lafghir, who has been settled in Spain since 2004 and who paid frequent visits to France, has finally applied for political refugee status with the French Office for Immigration and Integration (OFII) and ended up getting this status. This gives him the right to universal health coverage and a monthly social allowance, reports French newspaper Sud Ouest.fr
The Sahrawi man was arrested last Wednesday (March 15) by the French Border Police (PAF) at Hendaye station, a commune in the French Basque country near the Spanish border. The defendant was on his way to Bordeaux to renew his documents.
During his appearance on Thursday, March 16, before a criminal court, the defendant, assisted by an interpreter, told Judge Emmanuelle Adoul that he was not aware of the illegality of his move.
The Sahrawi, who claims to be member of the Polisario, lived for ten years in the Canary Islands before he settled in the Spanish Basque Country where he obtained a residence permit in 2004. After a few trips to France, he took refuge in a center of the inter-movement committee for aid of evacuees (CIMADE). Staying in the center entitled him to have political refugee status and consequently a monthly allowance of €320 in addition to free medicare.
In total, he would have illegally perceived the sum of €5,346 of the French taxpayer's money, the newspaper said.
The case of El Mahjoub Lafghir, who was sentenced to two months in prison and banned from staying in French territory for 10 years, is not an isolated case, according to prosecutor Marc Mariée who thinks there is "an organization behind" this phenomenon.
The prosecutor recalled that since January 2017, the PAF have arrested thirteen Sahrawis who obtained the refugee status and benefited in this capacity from undue monthly allowances, amounting to about €30,000. These impostors are prosecuted in French courts.