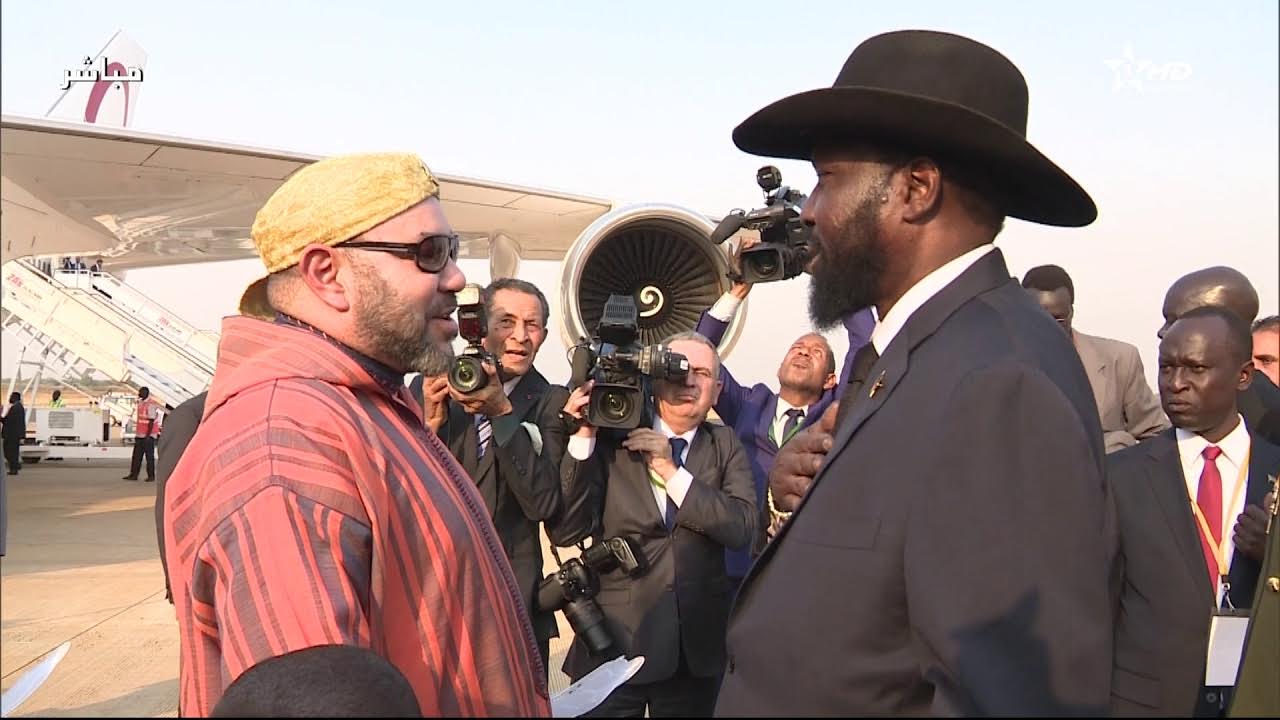 The two-day official visit King Mohammed VI paid to South Sudan this Friday 1-2 enabled to bring closer the standpoints of Rabat and Juba over the territorial conflict between Morocco and the Algeria-backed Polisario over Western Sahara.
South Sudan, which still recognizes the so-called Sahrawi republic "SADR", self-proclaimed by the Polisario, was nonetheless among the 39 African countries that endorsed Morocco's readmission to the African Union (AU) last Monday January 30.
The readmission was enacted at the 28th Summit of African Heads of State and Government, held in Addis Ababa, Ethiopia, January 30-31.
By this endorsement and by refusing to align himself with the countries hostile to Morocco, steered by Algeria and South Africa, President Salva Kiir Mayardit has shown that he is resolved to move closer to Morocco and to distance himself from the Kingdom's opponents in the Sahara conflict.
In the joint communiqué, released at the end of the Moroccan king's official visit to South Sudan, President Salva Kiir stressed that "the Sahara issue is different in its genesis, legal and political background from that of South Sudan," which gained independence in 2011.
President Kiir also welcomed "the serious and credible efforts made by Morocco and the United Nations" with a view to reaching a political solution to the regional conflict over the Sahara."
The Head of State of South Sudan congratulated King Mohammed VI for Morocco's reintegration in the African Union and for the "support given to Morocco by an overwhelming majority of African countries."
President Kiir on the other hand hailed "Morocco's role and effective contribution to the development, unity and stability of the African continent."
The visit of the King of Morocco to Juba highlighted by the signing of nine cooperation agreements, the most important of which being Morocco's commitment to provide technical and financial assistance to the South Sudanese government for the Construction of a new capital city.