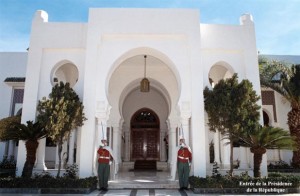 Algerian diplomats in Geneva could not find any place where to hide last Tuesday when the Ambassador of Morocco to the UN, Omar Hilale, spat in their face truths that are so embarrassing for the Algerian leaders.
In exercise of the right of reply to the Algerian ambassador during the general debate of the UN Human Rights Council (HRC) in Geneva, Omar Hilale spoke more candidly than usual.
Right from the start, Hilale described as the "lie of the century" the Algerian Ambassador's statement claiming his country has only an observer status in the Western Sahara territorial conflict opposing Algeria and Morocco.
Earlier in the day, the Algerian ambassador had made before the HRC an address devoted entirely to the Moroccan Sahara, accusing Morocco of committing "daily human rights abuses" in its southern provinces.
The Moroccan ambassador did not show any restraint in his reply and peppered his Algerian counterpart with many questions like: "Which country created the Polisario? Which country is hosting the Polisario? Which country is financing the Polisario? Which country is arming the Polisario? The answer to all these questions is of course Algeria."
All these questions before the UNHRC left the members of the Algerian delegation speechless.
To drive home his point, Omar Hilale stated further: "Who sponsors the Polisario's diplomatic campaign? Who mobilizes and finances NGOs in Geneva? Algerian diplomats of course as we can all see in the corridors of the Palais des Nations."
Addressing the Algerian diplomat who erected himself before the UNHRC as a defender of human rights in Western Sahara, Omar Hilale said that contrary to the instability and anarchy prevailing in Algeria, as illustrated by the latest events in the city of Ghardaya, "the cities of the Moroccan Sahara, although the Algerian ambassador does not like to hear it, live in peace."
The Moroccan Sahara is open to foreign visitors, be they governmental officials, Mps, NGOs delegates, journalists or representatives of UN bodies, and surely, Algeria cannot do the same, he said, recalling that the Special Rapporteur on torture has been waiting for a decade to be authorized to visit Algeria but in vain.
Unlike Morocco, Algeria bans the freedom of expression, harasses journalists, closes TV channels, outlaws rallies and sends thousands of policemen to repress peaceful demonstrations, the Moroccan diplomat said, adding that Algeria can in no way talk about human rights in other countries while it is denying these very rights on its soil.