The Algerian military intelligence services (DRS) have lately set themselves to train pro-Polisario activists to a new street war in Morocco's southern provinces.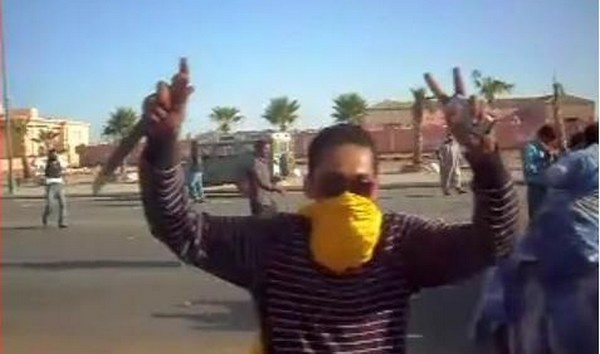 The DRS Generals and the Polisario have actually got used to seize the opportunity of any trip to the region of the UN mediator for Western Sahara, Christopher Ross, to encourage the pro-Polisario separatists settled in Morocco to multiply provocative acts, destroy public property and sow disorder in the peaceful southern provinces of the Kingdom.
Algerian leaders, who have so far failed to have the UN expand the MINURSO mandate to human rights monitoring, resort to manoeuvers to reach their goal.
In this vein, the Algerian security services invited nearly 500 separatists, including fifty from Morocco, to take part in a so-called summer university that was held August 3 to 21 in Boumerdes (45 KM east of Algiers).
According to sources from Algiers, the DRS paid for the separatists' total travel and accommodation fees while officers of the Algerian army and intelligence agencies mentored the attendees on how to create turmoil once back to Morocco.
The 50 separatists from the Southern provinces who attended the University were caught upon return to Morocco carrying in their luggage Algerian and Polisario flags, military uniforms as well as megaphones and propaganda leaflets. The nature of this material that was seized by Moroccan customs at the Hassan I airport in Laayoune reveals unequivocally the separatists' malicious intentions.
While they were transiting through the Mohammed V airport in Casablanca, they tried to provoke Moroccan security forces, refused to comply with customs formalities and staged a several-hour sit-in.
The Algerian newspapers in the pay of the army made a big fuss about this incident, but failed to raise the interest of readers. Such maneuvers no longer find takers either in Algeria or elsewhere.