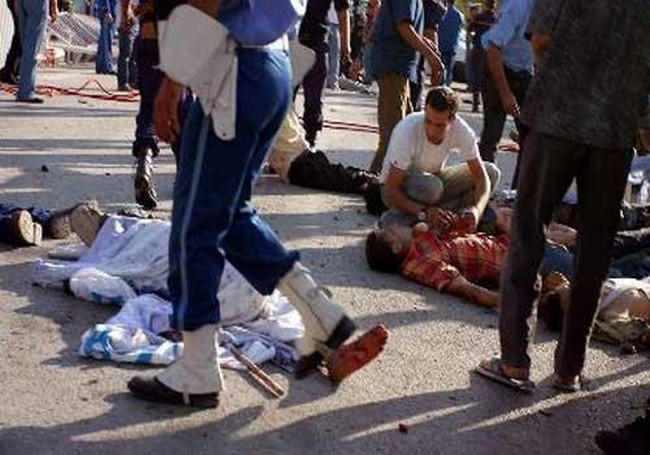 Morocco, as member of the Human Rights Council, has expressed concern about the deterioration of human rights in Algeria.
Taking the floor at a meeting of the High Commissioner for Human Rights held on Monday in Geneva on the sidelines of the ongoing Human Rights Council session, Morocco's chargé d'affaires, Hassan Boukili, drew attention to the deteriorating situation of human rights particularly in Kabylia, Ghardaya and in the Polisario-run Tindouf camps.
"We would have liked the update report of the High Commissioner to address this situation," said the Moroccan diplomat in response to Algeria's ambassador in Geneva, who spoke in his address of the situation of human rights in the Moroccan Sahara in "tendentious political terms."
The topic of human rights has become for a long time a leitmotif in the diplomatic jargon of Algerian officials in their relentless war against Morocco because of the Western Sahara conflict.
Hassan Boukili denounced in this respect as "sterile" Algeria's discourse on human rights in the Sahara, and urged Algerian leaders to worry rather about the serious violations committed in their own country and on their own territory in the Tindouf camps. "I call on the Algerian Ambassador to avoid any discussions that are as sterile as embarrassing for the new High Commissioner for Human Rights, the President of the Council of Human Rights and all delegations," he argued.
The Moroccan diplomat also called Algeria to engage sincerely and constructively in the search for a consensual political solution to the regional dispute over the Sahara, within the framework of UN resolutions.
The Algerian government does not miss any opportunity to claim its neutrality in a conflict that it has fabricated with the precious financial and military support of the former Libyan regime of Muammar Gaddafi. But it does not miss either any opportunity to raise this issue and to express its separatist standpoint.
Besides, the facts on the ground prove, if need be, Algeria's involvement in the conflict. The borders between the two countries have been closed for nearly two decades at Algiers' initiative and Algerian leaders have never stopped their material, financial and diplomatic support to the Polisario separatists.