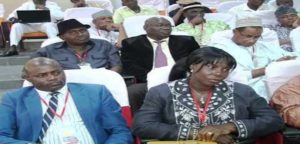 The expulsion of the pseudo-Sahrawi Republic "SADR" from the African Union (AU) will allow this organization to play a "constructive role" in the framework of the United Nations efforts to resolve the Sahara issue," says the South African Institute for Security studies (ISS.)
In a recent analysis on Morocco's decision to reintegrate the AU, ISS explains that this decision is part of a new Moroccan strategy seeking to introduce change in the pan-African organization from within.
After 32 years of the empty chair policy, Morocco is preparing its return to the AU, says ISS, recalling that the kingdom quitted the Organization of African Unity (OAU), the predecessor of the current African Union, to protest against the illegal admission of the ghostly republic proclaimed by the Polisario.
In its study, the institute reproduces large extracts of the message sent by King Mohammed VI to the 27th African summit held last July in Kigali, Rwanda, in which the sovereign stressed that time had come for "Morocco to regain its natural place within its institutional family."
The sovereign also said that "Morocco, who left the OAU never left Africa. It just left an institution, in 1984, in very particular circumstances," notes the South African Institute, recalling that at least 34 African countries have not recognized the pseudo-SADR, which has no attribute of sovereignty.
The ISS also underscores the importance of the motion addressed to the Kigali summit, in which no less than 28 members of the AU welcomed Morocco's decision to reintegrate the African Union and asked for the suspension of the ghostly «SADR», which is not a state and which is not member of any other international or regional organization.
The analysis and the views of the Institute of Strategic Studies have a particular importance because they emanate from a South African institute, knowing that South Africa is one of the few countries of the black continent that still recognize the "SADR" and support the Polisario.