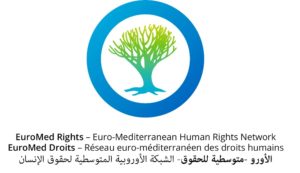 Members of a delegation of the EuroMed Rights NGO, who wanted to conduct an investigation on the situation of rights and freedoms in the Polisario-controlled Tindouf camps, were disillusioned after they were banned from entering Algeria. Algerian authorities gave no explanation on the reasons behind the ban.
On the contrary, in September 2014, this NGO made a similar request to Moroccan authorities and its members were authorized to conduct freely their investigations on the situation of human rights and freedoms in the southern provinces of the Kingdom. The NGO later on published a report detailing the outcomes of its investigation.
EuroMed Rights said in a statement posted on Wednesday on its website (http://www.euromedrights.org) that this mission in the Tindouf camps in Algerian territory was prepared in coordination with the "Sahrawi National Human Rights Commission"(CONASADH) and featured meetings with several stakeholders, and direct contact with individuals, whether witnesses or victims of possible human rights violations in Tindouf camps.
EuroMed Rights said it unsuccessfully attempted to obtain visas from the Algerian authorities twice over the past few months. On the third attempt, when it seemed that visas had been granted to all of the delegation's members, the Embassy of Algeria in Brussels stated that all visas granted had been cancelled, barely ten days before the date of departure. To date, the Algerian authorities have not sent a letter containing the explanations that had been promised, the NGO pointed out.
EuroMed Rights can only take note of the ban notified to it by the Algerian government, the NGO said. The mission will not take place and "EuroMed Rights will therefore be unable to verify the actual state of rights and freedoms in the refugee camps and investigate the allegations of human rights violations of which it was informed."
"It is deeply regrettable that the Algerian authorities have impeded this investigation," said the NGO, adding that while reflecting on the exact reasons that led the Algerian authorities to refuse the visa applications, "EuroMed Rights can only note that the Algerian authorities have interfered in a situation that does not concern them."
There is no doubt that the Brussels-based NGO has by now realized the great difference between Morocco and Algeria when it comes to the Western Sahara issue and especially its component related to freedoms and human rights.
The kingdom of Morocco, which has nothing to hide, opens wide its doors to all NGOs, on the only condition that these NGOs show neutrality and objectivity.
On the contrary, the Algerian Government imposes a manu-militari blockade on the Tindouf camps and limits access only to personalities and NGOs that unconditionally back the Polisario's separatist theses and the Algerian regime's geostrategic interests.