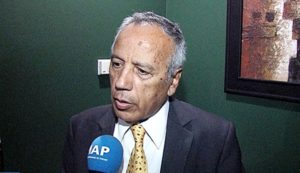 Juan Carlos Moraga, director of the Center for Maghreb Studies for the Americas, denounced the human rights violations perpetrated in the Polisario-run Tindouf camps, which, he said, constitute "a serious source of concern".
During a conference on "the social and economic development of the Sahara seen by Latin America", organized in Santiago, last Tuesday, in the framework of the World Social Forum, the Chilean academician insisted on the need to shed light on the true situation prevailing in these camps and dispel any misinformation on the Sahara issue at the level of Latin America.
Moraga also noted that unlike the stagnation and wait-and-see attitude that characterizes the position of its opponents, Morocco has submitted a proposal for autonomy for the Sahara, described as "credible and serious by the United Nations and the international community ".
The conference, attended by South American experts and Sahrawi civil society activists, also highlighted the huge investments ($8 billion) injected by Morocco in development programs and projects in the Moroccan southern provinces since they were recovered by the Kingdom.
"We are very concerned by the human rights violations in the Tindouf camps, the abduction of women and the forced enrolment of children into the army in total violation of United Nations regulations and international conventions," he told MAP correspondent at the end of the conference.
Juan Carlos Moraga stressed the need to denounce these practices, as well as the overall situation in the Tindouf camps, where, he insisted, "there is no respect for human rights, no respect for children's rights".
As a reminder last January, the Chilean Chamber of Deputies adopted by an overwhelming majority a resolution in support of the Moroccan autonomy initiative for the Sahara and hailed Morocco's significant progress in matters of human rights.