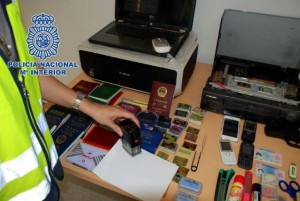 Spanish authorities no longer recognize travel and identity documents issued by the so-called Sahrawi Republic "SADR."
According to Spanish sources, the decision is part of measures adopted by Spain to tighten the noose around the terrorist groups operating in the Sahel strip and sub-Saharan countries and which are a real threat to European countries' security.
From now on, the Spanish administration and border and airport departments will require from the Sahrawis settled in the Tindouf camps or other countries to have official documents issued by internationally recognized neighboring countries (Algeria, Mauritania) or to prove that they are stateless. The decision applies also to the Sahrawis already settled in Spain, either legally or illegally.
Madrid's decision was dictated by the numerous Western intelligence reports giving documented evidence that the Tindouf camps have become a fertile breeding ground of terrorists who expand their operations to the whole Sahel-Saharan region.
The new measure, effective since the beginning of September 2014, has already made ??a first victim. One of the Polisario representatives in the Basque Country had his Spanish citizenship withdrawn because of his unrecognized documents.
The Polisario official was granted the Spanish nationality more than 7 years ago but this did not prevent the judicial authorities from implementing the nationality withdrawal. Now the Sahrawi official faces deportation from Spain to Tindouf any time.