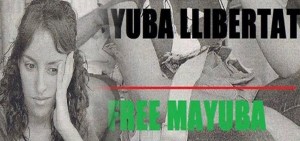 Foreign pressure has once again proved effective against Algeria in the case of Mahjouba Mohamed Hamdidaf, a young Spanish woman of Sahrawi descent who was forcibly prevented from leaving the Tindouf camps after a family visit. Feeling embarrassed after the uproar raised by the sequestration case, Algeria ordered the Polisario to release the young woman to limit the damage.
Madrid's pressure was decisive. The Spanish Foreign Minister José Margallo threw his full weight and exerted his pressure directly on Algeria to obtain the release of the young woman, 24. The case was actually swiftly settled after Algerian officials conveyed their instructions to the separatist Polisario front, fighting for the independence of Western Sahara.
Algiers swift response is explained by Algerian leaders' concern regarding the image of the Polisario in Spain, the Western Sahara former colonial power, where the Sahrawi front has many supporters. The authorities of the autonomous region of Valencia, where Mahjouba lives and works, had threatened to suspend their assistance to the Polisario if it continues to hold Mahjouba against her will in Tindouf.
Finally, after five months of suffering, Mahjouba was released and flew back to Alicante on Wednesday to reunite with her Spanish adoptive family.
In the Tindouf camps, Mahjouba's biological family is furious at the Polisario which claims that their daughter managed to flee, while all the Sahrawis in Tindouf know from experience that it is very difficult to go through the numerous checkpoints set up around the camps by the Polisario and the Algerian army.