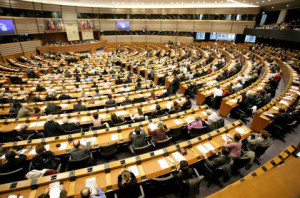 The report drafted by OLAF (the European Anti-Fraud Office) about the diversion by the Polisario leaders and Algerian officials of the humanitarian aid donated to the Tindouf camps continues to stir indignation especially at the European Parliament which described the diversion as "a scandal."
It is a "major scandal," said the chairwoman of the European Parliament Budgetary Control Committee, Ingeborg Grassle. "It is just despicable to make the Tindouf camps populations pay to get the humanitarian aid that is donated by the EU," said the MEP during a meeting of the Committee in Brussels.
Grassle was referring to the revelations made by OLAF teams following the investigations they conducted on the ground. OLAF teams unveiled the means used by the Polisario leaders and Algerian officials to sell to the camps populations the goods and foodstuffs donated in the frame of international humanitarian assistance.
The European investigations actually revealed the existence of a network using mafia-like methods and operating under the orders of Algerian officials and leaders of the Polisario, the Algeria-backed separatist movement claiming the independence of Western Sahara.
According to the OLAF report, the embezzlement starts as soon as the international aid arrives in the Algerian port of Oran. It is at this port that the products are sorted out between the staples to be conveyed to the Tindouf camps and distributed to the populations and higher quality products to be sold to these very populations or in markets in Algeria and other neighboring countries.
Thus, the humanitarian aid products were frequently found on sale in the markets in Algeria, Mauritania and Mali through the trafficking networks that roam the Sahel-Sahara desert areas.
The worst of the revelations made by the OLAF investigations is that these massive and systematic misappropriations had persisted for years. The European Office imputes the extent of the embezzlements to the overestimation of the number of people in the Tindouf camps, and the impossibility to assess their exact number as Algeria strongly opposes the organization of a census, despite the repeated requests made by the UN over the years.