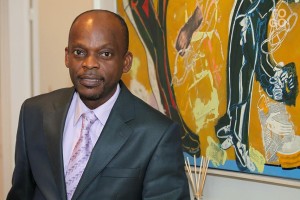 Togo has just reaffirmed its support to Morocco in the Western Sahara issue, increasing the ranks of African countries that have withdrawn their recognition of the Sahrawi Republic, proclaimed by the Polisario movement in the 70's with the support of Algeria and Libya's Gaddafi.
Togo's standpoint has been reiterated by Robert Dussey, the Togolese Foreign Minister, who said his country supports the UN-sponsored political process seeking to reach the settlement of this regional conflict, fueled by Algeria.
Today, only a dozen African countries still support the Polisario's Republic, which is a mere mirage.
This conflict, fueled by Algeria's historic rivalry with Morocco, has been maintaining the Maghreb region in a chronic instability for over 40 years. The hostility between the two neighboring Maghreb states resurfaced at the latest African Union summit. In Johannesburg, the head of the Algerian government Abdelmalek Sellal violently attacked Morocco when dealing with the Western Sahara issue.
Observers have explained this ferocious offensive by the diplomatic setbacks suffered by Algeria at the UN. Last April, the Security Council turned down the requests of Algeria and the Polisario movement to expand the mandate of the UN mission in Western Sahara, MINURSO, to human rights monitoring.
Furthermore, observers think that the Algerian official's headlong rush is part of a scheme to divert the Algerian public opinion from the succession of President Bouteflika, who is sick, and from the economic difficulties currently facing Algeria because of the collapse of oil prices on the international market.