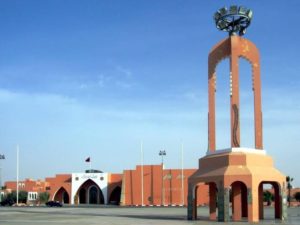 Turkish developers and businessmen, currently on a tour in the Moroccan Sahara, have expressed interest to invest in economic projects in the southern provinces of the Kingdom, following the example of the Saudis.
A delegation led by the Chairman of the Turkish investors' council was in Laayoune on Wednesday on the first visit of its kind by Turkish investors in southern Morocco.
During their stay in Laayoune, the main town of the Moroccan Sahara, the Turkish investors and economic policymakers held talks with local officials, including the Wali of Laayoune, Bouchaâb Yahdih (a former Polisario member who defected the separatist front) and the president of the Laayoune-Saguia El Hamra region, Sidi Hamdi Ould Errchid.
The Turkish investors were informed on investment opportunities in the region. They showed keen interest particularly in the sectors of building and construction, tourism, roads, renewable energy and agribusiness and vowed to return to Laayoune very soon to seal partnerships with their Moroccan counterparts.
The Turkish delegation will later on visit the city of Dakhla, which harbors huge investment opportunities in various areas, including coastal tourism and fisheries.
The Turkish delegation's visit reflects the support of Turkey and its president, Recep Tayyip Erdogan, to Morocco's position on the Sahara issue, and also reflects the excellent relations existing between Rabat and Ankara. Moreover, Morocco and Turkey are both part of the axis of Sunni Islamic states, which also includes Saudi Arabia and Qatar, strong opponents of Iran's hegemony in the Gulf.
The Turkish economic delegation's visit in the Moroccan southern provinces was preceded three months ago by a visit to the region of a group of Saudi investors come to explore business opportunities in the cities of Laayoune and Dakhla.
The Moroccan government plans a package of incentives to attract foreign investors, particularly from Arab and Islamic Countries, to this very promising region.