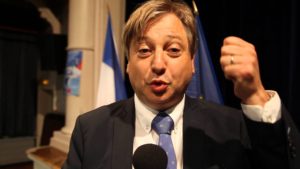 The Moroccan autonomy plan in the Sahara is likely to guarantee stability and security in the Sahel-Sahara and Maghreb region, while meeting the democratic aspirations and sustainable development needs of local populations, said French Senator, François Grosdidier.
Addressing Wednesday the 4th Committee of the United Nations General Assembly held in New York, Senator Grosdidier stressed that the Moroccan autonomy plan fulfils the democratic aspirations and needs of sustainable development, in its economic, social and environmental dimensions, while respecting the identity of local populations.
Autonomy under Moroccan sovereignty is an initiative that would guarantee stability and regional security, which is not a "minor issue in the Sahel-Sahara region," he said.
"The persistence of the jihadist presence shows the difficulty of neighboring states to exercise effective sovereignty over these vast territories," lamented the French senator, warning against an "independent Sahara" that "would be unable to control a vast territory with such a low population density".
In this context, he warned, "such a territory would become a lawless area, while today, it is the most stable and the safest area of all the Sahel-Sahara region".
"We also know the active role played by Morocco at the security, diplomatic and religious levels," because thanks to the will of King Mohammed VI, Commander of the Believers, "the Kingdom is at the forefront of the fight against extremism", the French senator went on to say.
Morocco is "a power of balance and a visionary power" and "thanks to its Sahara that extends to the Mauritanian border, it is in a position to play a key role in preserving the stability of this vast region, a stability that is essential to the security of the Maghreb, the Sahel, the Middle East and Europe.
The settlement of the Sahara dispute on the basis of the Moroccan autonomy proposal, "would allow the entire Maghreb to take a huge leap forward" for its integration and stability, the French Senator stated further.