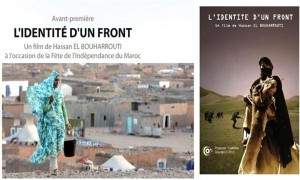 The autonomy plan for Western Sahara submitted by Morocco to the United Nations remains "the best solution" to the Sahara conflict, reaffirmed Monday in London, UN Secretary General's former Special Representative for the Sahara Erik Jensen.
The Moroccan Initiative was developed with the aim to find a "realistic and feasible political solution" to the territorial dispute between Morocco and the Algeria-backed Polisario, Jensen said.
Jensen made the remarks in a statement to MAP at the end of the screening, at the British parliament on Monday evening, of a documentary film on the Sahara, "The Identity of a Front," directed by Hassan El Bouharrouti.
Erik Jensen insisted on the imperative need to find "a political solution as soon as possible to this problem which has lasted too long."
He, at the same time, warned against the negative impact of blocking the conflict settlement, given, as he said, the current international juncture marked by the terrorist threats looming on the Maghreb and Sahel region, besides the bitter harvest and challenges of the Arab Spring.
As to the documentary on the Sahara screened at the British Parliament, Jensen said it provided an opportunity to have with British MPs and academics a fruitful debate on the territorial dispute over the Moroccan Sahara.
According to the documentary viewers, "The identity of a front" has helped clarify to British parliamentarians and politicians the origin and the ins and outs of the territorial dispute between Morocco and Algeria.
This documentary is particularly addressed to those in Britain who have been misled by the separatist propaganda campaigns orchestrated by Algeria and the Polisario.
The documentary reveals how the Algerian regime manipulates the Polisario executives and militiamen to serve its geostrategic interests and to challenge its Moroccan neighbor in perfecting its territorial integrity.
The film director has also managed to give the viewers a comprehensive picture of the precarious living conditions in the Tindouf camps, as he reproduced overwhelming testimonies by Moroccan Sahrawis and Polisario former leaders who returned to Morocco.
The witnesses denounced the lies circulated by the separatists and the human tragedy unfolding in Tindouf because of the Polisario leaders' stubbornness and rejection of any political solution to the conflict.