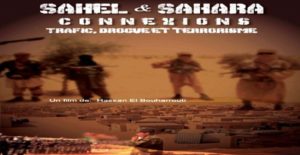 A documentary film titled "Sahel & Sahara Connections – Trafficking, Drugs and Terrorism" was screened Tuesday (October 10) in the Norwegian capital, Oslo.
The documentary by Moroccan director Hassan El Bouharrouti unmasked, with documented evidence, the true hideous face of the Polisario leaders.
It was screened at a seminar on "Sahel and Sahara: challenges for peace and security", organized by the Norwegian section of the Coordination of Moroccans in Scandinavia and Northern Europe. The 40mn-documentary explains the genesis and the actions of terrorist movements in the Sahel-Sahara region.
The documentary, which was screened for the first time at the headquarters of the European Parliament on April 26 and then in Stockholm, deals with the anarchy and insecurity prevailing in this area because of the presence of a plethora of terrorist groups and criminal gangs.
The film shows how this space has been transformed over time into a lawlessness zone before becoming a genuine terrorist multinational company, fueled by the business of crime, kidnapping, drug trafficking, trafficking in human beings…
Drawing on experts' testimonies, the author of the film surveys the history of the embedding of terrorist movements in the Sahel, from the civil war in Algeria in the 1990s to the fall of Gaddafi's Libyan regime in 2011. Gaddafi's fall has actually been a major contributor to the instability plaguing large swaths of the Sahel region and Northwest Africa. In particular, the flow of weapons from liberated Libyan military stockpiles into the surrounding countries has galvanized existing political opposition currents, separatist movements, and transnational militant groups.
Based on testimonies of former hostages of the Polisario, the documentary director sheds light on the connections woven by elements of the Sahrawi separatist front with these criminal groups, and on their involvement in numerous criminal operations in the Sahel, such as arms and drugs trafficking, kidnappings, embezzlement of humanitarian aid and other terrorist acts.
For Hassan El Bouharrouti the evidence he gathered leaves no doubt as to the collusion between the Polisario and the terrorist and criminal gangs roaming in the Sahel.
Through his documentary, El Bouharrouti wanted to unmask the true face of the Polisario leaders, their abuses and serious violations of the basic rights of the populations sequestered in the Tindouf camps. And his first objective was met.